A Look At Formula 1 Motorhomes
28th January 2017

A Look into
Formula 1 Motorhomes

The motorhome has been growing to ever new sizes and depths of complexity in Formula One. Now considered an essential part of teams' preparations, the increasingly vast structures ensure that drivers and staff have continuity between different races. Providing great comfort helps to keep staff relaxed; minimising the potentially disastrous effects of pressure and poor sleep.

The motorhomes are indeed truly impressive pieces of engineering. It's no surprise that McLaren's motorhome alone requires 17 HGV trucks to transport it. Yet, as well as providing benefits for staff, drivers, and overall race performance, there are other reasons why Formula One teams are so keen to use them. They also provide a way for the team to demonstrate their expertise, in engineering, logistics, and of course style. The sheer size isn't just for show, however - Williams' motorhome requires 14 staff members purely for running the motorhome itself - to say nothing of those required for transport and installation.

Williams, in fact, erected their motorhome away from the track for the first time at the start of the year, allowing fans to get a glimpse of what lay within. Williams' HQ contains two completely separate restaurants, each catering for 50 people. In addition to fully serviced rooms and executive offices, it also boasts a rooftop bar with superb views. Looking around, it's clear to get an impression of just how they can help everybody involved in the team to either wind down or continue work away from the track.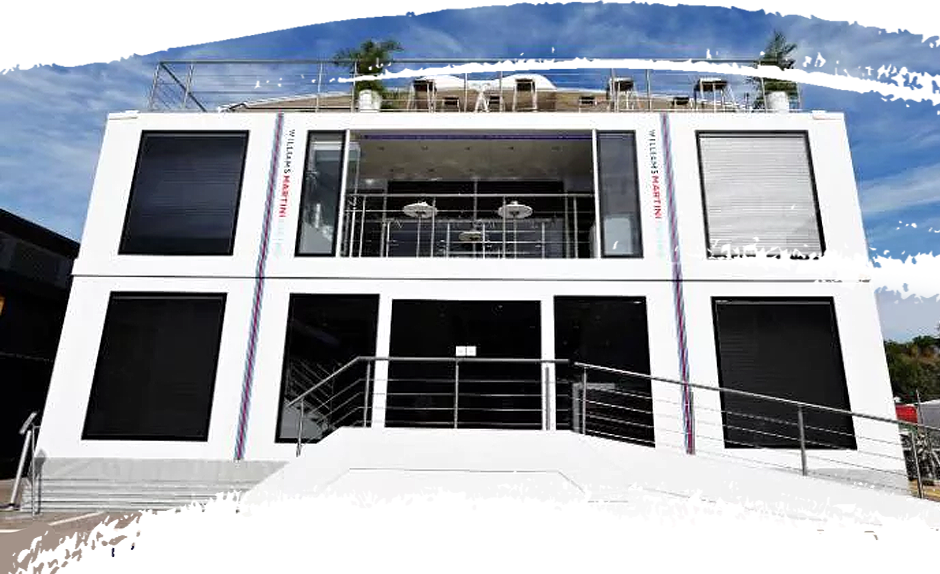 Williams have generally taken a middle route with their motorhome, however. Two other extremes might be seen in McLaren, who have dedicated theirs to providing a valuable work space, and Red Bull. The latter, in contrast, have dedicated almost all of their space to catering, relaxation and entertainment areas, focusing on helping staff to wind down. Although one of the simpler structures of Formula One motorhome, it certainly attracted the most attention when it first began to appear on the circuit.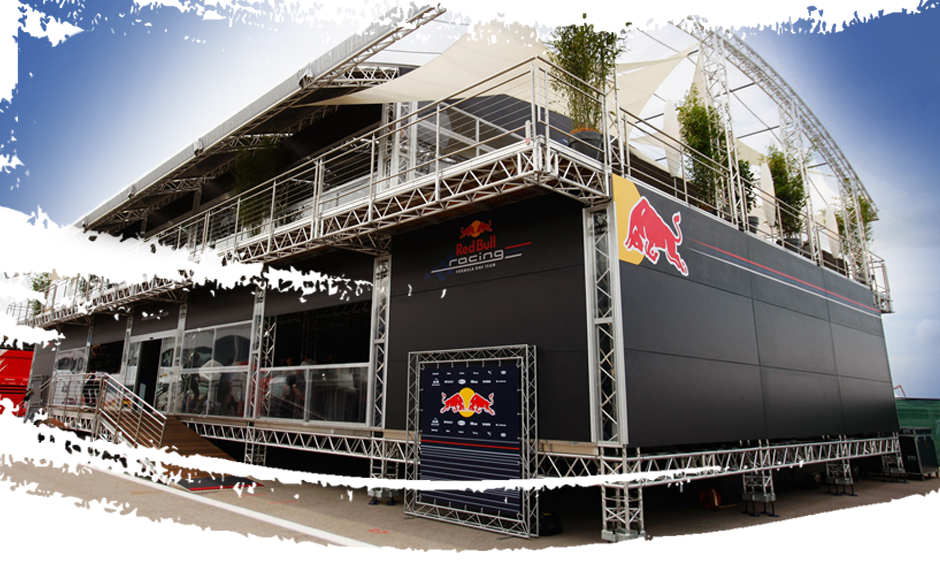 With constant developments pushed as Formula One teams try to stretch the boundaries of what can be possible with their temporary accommodation, motorhomes are only likely to get bigger, more impressive, and more advanced. Whether that technology goes down the route of McLaren, or the more fun-oriented way of Red Bull, however, remains to be seen.

While we dream of owning such extravegance, why not browse our range of motorhomes? We offer a wide range of motorhomes for varying budgets; from 2 berth simple and practical models, to 6 berth luxury lines.